CORK: A CASE
WELL MADE
Cork has a population of 300,000 in its metropolitan area, with almost double that number of people living within a 60 km commute of the city.Cork is a key driver of regional economic activity in Ireland with an international reputation as a centre for the development of technologies that have global strategic importance.
The success of the region has been made possible by the presence of some of Ireland's most prestigious education and research institutions: University College Cork, (Sunday Times' Irish University of the Year 2016), Tyndall National Institute (the country's largest ICT research centre) and Cork Institute of Technology (ranked in the Top 10% of European Higher Education Institutions by U-Multirank in 2014).
With a high emphasis on R&D, innovation and excellence in science and engineering, these institutions have been the key providers of influential research output and top-flight graduates for the growing number of overseas, high profile companies located here. Over 30,000 students attend the city's Third Level institutions and a further 30,000 students are enrolled in institutions within commuting distance from Cork.
The selection of Cork by global leaders as a location in which to do business is a validation of its attractiveness. U.S. technology giants, Apple and EMC2, have their European Headquarters in Cork which is also home to global brands such as Pepsico, Boston Scientific, Intel Security, Tyco, Trend Micro, VMware, Amazon and Qualcomm. Eight of the top ten pharmaceutical companies are based in Cork and six of the world's blockbuster drugs – that sell over $1 billion each year – are made here. Pfizer, Novartis, Janssen, Glaxosmithkline, Merck and Eli Lilly are amongst the most significant employers in Cork. Cork is served by an international airport with flights to 37 UK and European destinations.
COMPARE & CONTRAST
Multinational and Irish companies recognise that Cork is not just an outstanding location to do business in but is significantly more attractive in cost terms than Dublin.
Office rental lower than Dublin
50%
Employer Costs (pay and property) lower than Dublin
15%
Salary Costs lower than Dublin
10%
Residential rental costs plus lower than Dublin
30%
Cost of living lower than Dublin
23%
From their location in the heart of the City's Business District, employees in Navigation Square office development will enjoy panoramic views of Cork port and city from their offices on the waterfront. They will also work within a few minutes walk of the city's rail and bus stations and its retail, entertainment and cultural centre. Newly established cycle ways and road networks make access easy and the offices are just a short drive from Cork Airport.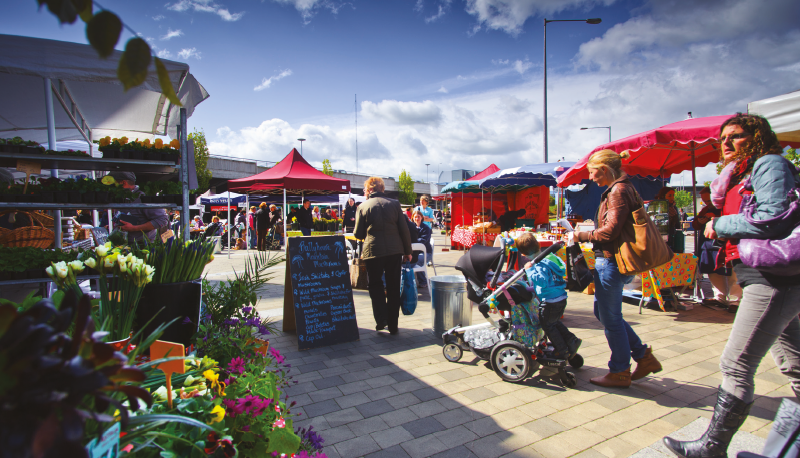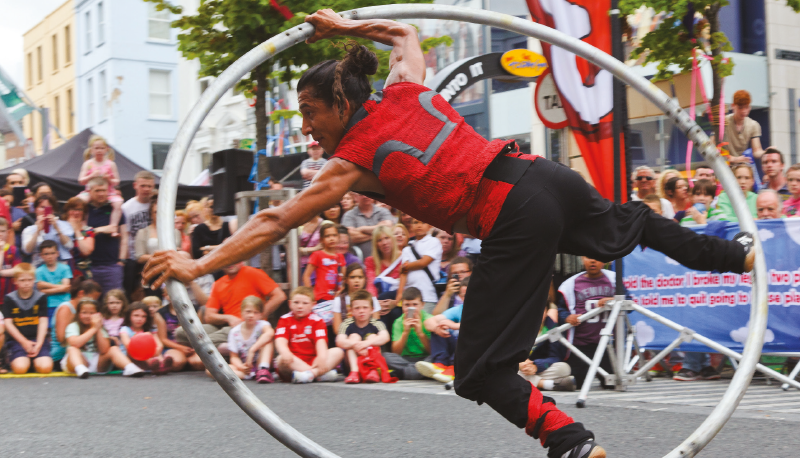 ENJOY YOURSELF
C
ork City is vibrant, intimate and fun. But don't just take our word for it! Cork City has been named as one of the top 10 best cities to visit in the Lonely Planet's 'Best in Travel" assessments.
The guide praises the city saying 'Cork is at the top of its game right now: sophisticated, vibrant and diverse, while still retaining its friendliness, relaxed charm and quick-fire wit.' The book's editor said : 'Cork has been in Dublin's shadows for far too long, it has emerged as a fantastic destination in its own right with great restaurants, galleries, bars and shops as well as stunning scenery on its doorstep.'
Renowned world wide as the Food Capital of Ireland, Cork is also the Festival Capital of Ireland, hosting internationally renowned Jazz, Film and Choral Festivals. Festivals of different types run for over 100 days each year from St. Patrick's Day in March to Christmas Day. Cork has stunning rural and coastal attractions within a short drive from the city. Cork is "sports mad" across a range of international sports and with the second largest natural harbour in the world, it hosts a variety of water-based pursuits. Many companies use Outdoor Centres like nearby Oysterhaven and Ballyhass as well as the Ocean to City boat race for team building, staff incentives and bonding.
Last year, the city won the prestigious "Purple Flag" for city centres that meet or surpass standards of excellence in managing the evening and night time economy (ENTE) and the city's Oliver Plunkett Street won the "Great Street Award" from the Academy of Urbanism in the UK. Cork City is twinned with six cities worldwide: Cologne (Germany), Coventry (UK), Rennes (France), San Francisco (USA), Swansea (Wales) and most recently Shanghai (People's Republic of China).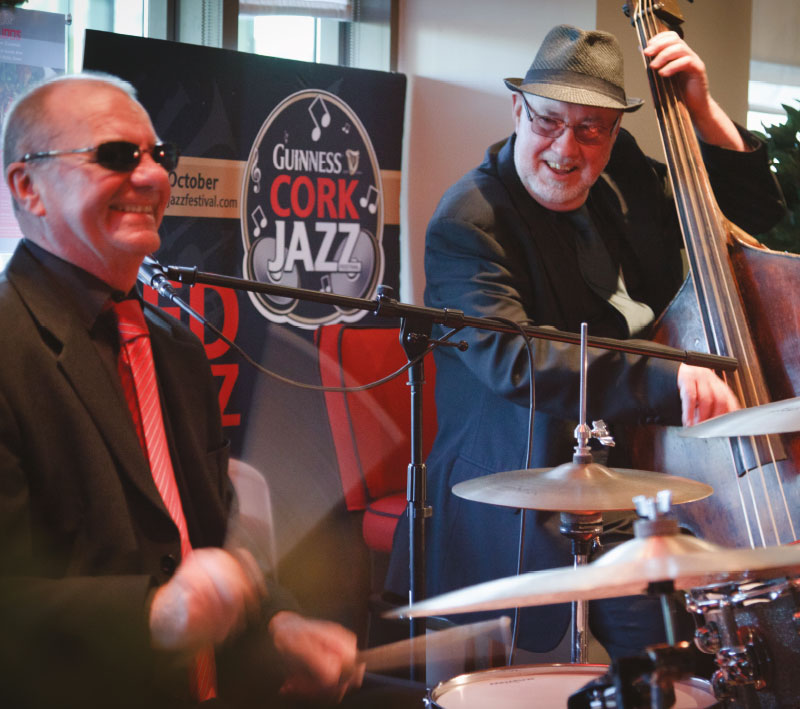 Fronting onto the River Lee, Navigation Square is a fully serviced office development with central plaza and supporting cafés and facilities.The prominent location, along with its proximity to the river and vibrant architecture, allows the building to interact directly with the city core.
From their location in the heart of the city's Business District, employees in Navigation Square will enjoy panoramic views of Cork port and city from their offices on the waterfront. They will also work within a few minutes walk of the city's rail and bus stations and its retail, entertainment and cultural centre.
Visit our gallery page to view computer-generated images of Navigation Square. Images include exterior views of the development from several angles that provide an accurate picture of how the buildings will look when completed. You can also view interior shots of the buildings, including reception and the office layout.